Visual Merchandising Set-up Specialist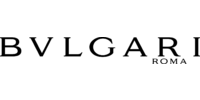 bulgari.com
Paese :

Italia

Regione :

Provincia :

Provincia di Roma

Città :

ROMA
Categoria :

Tipo di contratto :

Tipo di lavoro :

A tempo pieno

Esperienze :

Esperienza tra 2 e 5 anni

Lingua :

Inglese(Bilingue)
Descrizione dell'azienda
Bulgari SpA, Roma HQ
Descrizione del posto (Mansioni)
Mission:



Responsible for the set-up of Point of Sales Worldwide, ensuring training on all Visual Merchandising aspects and guidelines and guarantying an overall excellent local implementation.

The Position is based in our Headquarter in Rome.


Main Tasks and Responsibilities



·Deliver the brand image and ensure that all company values are well transmitted through the right product set up with strong capability to apply VM method and rules.

·Ensure a display of products that maximizes their appeal, attractable, accessibility to drive sales results

·Coach and guide store staff on Visual Merchandising company guidelines through the delivery of trainings, explaining aesthetic criteria used in order to reinforce the knowledge of collections and the proper way to display them, using correct props and tools

·Provide training presentation and workshops to local partners, in order to work out floor layout and display

·Communicate the key information of the visual merchandising projects and displays, as per the standards maintenance of the visual

·Motivate stores to support Visual efforts, provide information and present in a practical way the Visual Merchandising guidelines

·Verify quality of available display materials and evaluate the props need for each door.

·Proactively prepare a proposal list for missing materials, as per ones that need to be replaced

·Work on special installation (exhibitions, fairs and events) and set up (operations and reports), edit collection's feedbacks related to the displays

·Ensure proactively revision of product allocations and test Visual Merchandising display material from design to production

·Follow up stores/area of reference Visual image through periodical detailed report, prepared from Regional/local VM and work on feedback with the Area coordinator

·Elaborate general and fast Visual Set up guidelines for sales teams in line with sales merchandising needs (Accessories, Special launches, HJ guidelines) and coordinate video and images production with the Visual Design team.
Profilo
Required Skills

· Customer Orientation
· Flexibility
· Business awareness
· Creativity & Hands-on approach
· Analysis & Innovation
· Communication
· Role competencies
· Knowledge of Visual Merchandising method and display criteria
· Culture of VM and of support materials to enhance creative set up and projects collections

· Knowledge of Bulgari products

· Knowledge of Retail processes, guidelines and procedures
. Fluency in English (and Italian)
. 3/4 years of experience in a similar position (luxury watches stronlgy preferred)