Stylist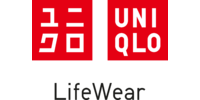 www.uniqlo.com/eu/en/home
Paese :

Italia

Regione :

Provincia :

Provincia di Milano

Città :

MILANO
Categoria :

Tipo di contratto :

Tipo di lavoro :

A tempo pieno

Esperienze :

Esperienza di meno di 2 anni

Lingua :

Inglese(Buono)
Descrizione dell'azienda
Uniqlo is a modern Japanese company that inspires the world to dress casually.

The first Uniqlo store opened in 1984 in Japan. Uniqlo now has more than 1800 stores and worldwide operations, including the U.K., China, Hong Kong, South Korea, the United States, France, Singapore, Russia, Taiwan, Malaysia, Thailand, Germany, Australia and Canada.

Part of the Fast Retailing group, Uniqlo is truly determined to achieve the goals in the group's mission statement: "Changing clothes. Changing conventional wisdom. Change the world." and to become the #1 Retail Apparel Group in the world.
Descrizione del posto (Mansioni)
We are excited to announce the opening of our first UNIQLO store in Milan in fall 2019. Located in Piazza Cordusio, in the heart of the historical city and within walking distance to Piazza del Duomo, this new store will offer LifeWear for men, women, and kids over three levels.

Following the successful launches in the Netherlands in September last year and in Denmark in Spring 2019, Italy will become UNIQLO's 10th market in Europe.

We are currently looking for a Stylist in order to build up our team. If you would like to be a part of this fast paced and exciting adventure, then we would like to hear from you!

Position Overview

Reporting to the Visual Merchandising Manager, the Stylist provides solutions to store specific visual and merchandising challenges using brand standards and corporate visual guidelines to maintain brand integrity. The Stylist adapts corporate visual direction based on individual store need and inventory levels and drives sales through strategic merchandise placement and compelling displays.

Key Responsibilities

•Provide a consistent customer experience by maintaining brand standards for visual presentation, cleanliness and organization throughout the store.
•Partner with management to prepare for and implement seasonal merchandising presentations and new visual merchandising initiatives.
•Partner with store management team to monitor merchandise sell through and replenishment utilizing sales reports.
•Create visually appealing and brand appropriate displays to drive sell through and react to the needs of the business in the store.
•Demonstrate a clear understanding of the latest looks through dressing techniques
• Implement the Window changes in stores and update the interior dressings on a regular basis
•Provide product and brand knowledge to employees and customers.
Profilo
• Fantastic knowledge of the latest trends and looks
• Drive sales through effective merchandise placement and display.
• Excellent visual skills and eye for detail with the ability to develop creative ideas & solutions
• Motivated, committed and driven
• Can perform under pressure and operate in a fast paced environment meeting deadlines
• Works proactively and independently
• Fluency in Italian + good command of English