Sales Assistant Internship- Venice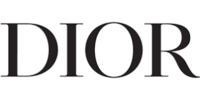 www.dior.com
Paese :

Italia

Regione :

Provincia :

Provincia di Venezia

Città :

VENEZIA
Categoria :

Tipo di contratto :

Tipo di lavoro :

A tempo pieno

Esperienze :

Studente

Lingua :

Inglese(Buono)
Descrizione dell'azienda
Christian Dior Couture
Descrizione del posto (Mansioni)
We are currently seeking an individual to join our Boutique in Venice for a six month internship in Retail. You will receive coaching to develop the highest standards of customer service, product training and an opportunity to learn from our experienced teams and develop your sales skills in a luxury environment.

The trainee will support the Store Manager and the boutique team in the following activities:
- Management of the relationship with the clients: providing the necessary information aimed at presenting the sales product, according to the product categories in the boutique.
- Sales activities: collaborating with the aim of achieving the set objectives related to the boutique's turnover so as to contribute to the growth of the sales and knowing how to sell each category of product through knowledge of the collection, stocks, prices and basic sales techniques
- Participation in the maintenance of the order in boutiques: Management of the boutique, the Fitting Rooms and the control and care of the exhibition of ​​the products
- Back-office activities: Preparation of shipping, preparation of the elements necessary for the packaging of products.
Profilo
- A desire to develop a career in luxury retail
- Strong interpersonal and communication skills
- A team player with good time management skills
- Committed, flexible and willing to learn
- Good knowledge of English is preferred