Sales Assistant (Mandarin Chinese Fluent)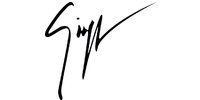 www.giuseppezanotti.com
Paese :

Italia

Regione :

Provincia :

Provincia di Milano

Città :

MILANO
Categoria :

Tipo di contratto :

Tipo di lavoro :

Full time

Esperienze :

Esperienza di meno di 2 anni
Descrizione dell'azienda
Giuseppe Zanotti is a leading international luxury footwear and accessories brand. Founded in 1994 by Giuseppe Zanotti, current chairman and creative director, the brand has, since its launch, charmed the fashion world with a design approach which is visionary and always innovative.

Defined by artisan craftsmanship, the brand's quality is rooted in production carried out entirely in Italy. By harnessing the craftsmanship heritage of one of Italy's most renowned shoe-making areas, in the space of just over twenty years, the company has succeeded to make a strong mark on the international fashion stage. In so doing, it has achieved a constant presence on the world's most exclusive red carpets. Its inspiring style ensures it has close ties with the world of cinema, music and art.

Following the success of the women's footwear collections, the product offer was expanded to embrace a complementary range of handbags, accessories, sneakers, jewelry and ready-to-wear garments. The men's collection was launched in 2012 and has proven successful in a number of key markets, with increasingly positive performance that has led to account for a sizeable part of turnover. In early 2016 Giuseppe Zanotti launched the Giuseppe Junior collection, which features the brand's unmistakable style: sneakers with a mini-me approach, bright sandals, ready-to-wear garments, handbags for all mums' needs and backpacks for kids.
Descrizione del posto (Mansioni)
Per la nostra boutique in Via Monte Napoleone a Milano, siamo alla ricerca di un/a Sales Assistant fluente in lingua Cinese Mandarino.

MAIN RESPONSIBILITIES:
•Provide 'world class' customer service.
•Generate sales.
•Adhere to company guidelines, policies and procedures at all times.
•Act as a role model and ambassador for the company.

MAIN TASKS:
1.Create a welcoming environment for customers.
2.Maximize all selling opportunities in order to achieve/ exceed store KPI targets.
3.Build relationships with customers through the use of CRM and 'Clienteling' in order to drive repeat business.
4.Identify and address all customer needs and expectations.
5.Utilize all available support material and be aware of all current marketing and promotional activity.
6.Demonstrate an up-to-date knowledge of all company products and services.
7.Maintain an awareness of store performance and how it relates to sales and KPI targets.
8.Maintain the highest visual merchandising and housekeeping standards in the store.
9.Maintain constant vigilance with regard to store security procedures.
10.Carry our regular replenishment in order to maximize selling opportunities.
11.Support your colleagues at all times.
12.Always observe company policies and guidelines as stated in the Store Handbook.
13.Follow company Health and Safety guidelines.
14.Carry out all reasonable instructions by your manager.
Profilo
Customer focus,
Fluent in Chinese Mandarin,
Team player,
Patience,
Perseverance,
Drive for results,
Detail orientation,
1 year experience in retail.