Sales Assistant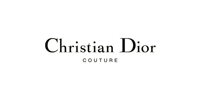 www.dior.com
Paese :

Italia

Regione :

Provincia :

Provincia di Milano

Città :

MILANO LA RINASCENTE
Categoria :

Tipo di contratto :

Tipo di lavoro :

A tempo pieno

Esperienze :

Esperienza di meno di 2 anni

Lingua :

Cinese(Bilingue)
Descrizione dell'azienda
Christian Dior Couture
Descrizione del posto (Mansioni)
We are currently seeking a Sale Assistant, Chinese speaker, for our store in Milan.

Management of the relationship with the client:

The interaction consists of knowing how to welcome and communicate with the client in a kind and gentle way, creating a relationship which reflects the Maison values, and of creating a relationship that increases the desire to come back; another activity is to fill in the Client Book.

Selling activity: It's necessary to reach the selling objectives, linked to the Boutique sales volume, contributing to its growth and knowing how to sell each product category through the knowledge about the collection, the stock, the prices and the basic selling techniques.

Participation in the maintenance of the boutique order: Boutique management activity through the cleaning and reorganizing of the Boutique and the fitting rooms and the control of the product exposition.

Back-office activity: Preparation of a delivery and of the essential elements for the products packaging and wrapping.
Profilo
Background:
Required knowledge and experience in the retail and service field. It's preferable an university education or a Fashion school degree.
Previous professional experience within Man Department is considered a plus

Technical skills :
Knowledge of the products and the basic selling techniques
Knowledge of other languages (english, others are a plus)
Knowledge of basic IT (Office).

Soft & Interpersonal skills :
Positive and kind attitude
Himself care
Team-working attitude
Smily
Keep a gentle language and behavior with the colleagues
Respect the team-work