Sales Analyst & Demand Planner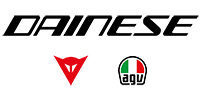 www.dainese.com
Paese :

Italia

Regione :

Provincia :

Provincia di Vicenza

Città :

VICENZA
Categoria :

Tipo di contratto :

Tipo di lavoro :

Full time

Esperienze :

Esperienza tra 2 e 5 anni

Cod. di riferimento :

DP-Multisport

Lingua :

Inglese(Buono)
Descrizione dell'azienda
Founded in 1972, the company designes advanced protective wear for motorcycling, mountain biking, winter sports and equestrian use, for both competition activity and leisure.
The DAINESE trademark is highly esteemed on the market due to the high quality of the products bearing the trademark and the number of successes achieved over the years at competitive level.
Descrizione del posto (Mansioni)
The Candidate will join the Multisport BU (sportswear and protective gear for wintersports, bike and equestrian) and, responding to the BU Director, will be responsible for the following activities:

-Analyze sales trends and identify the key drivers of sales of key products and product groups;
-Monitor stocks;
-Draft Sales Forecast;
-Harmonize the timing of sales planning with production and delivery requirements;
-Cooperate with Supply Chain in production order issues,
-Monitor production orders arrivals;
-Collaborate with Customer Service and Supply Chain Team to increase customer satisfaction.
Profilo
The ideal candidate, graduated in economic or engineering subjects, and has the following characteristics:
At least 3 years in the role in Sporting Goods industry;
Fluency in English;
Good command of the Office suite, in particular Excel and Power Point;
Strong interpersonal and teamworking skills;
Analytical skills;
Capacity to simultaneously handle several projects, managing priorities and deadlines;
Problem solving skills and proactive attitude.