Sales Advisors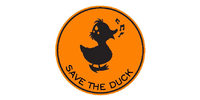 www.savetheduck.it
Paese :

Italia

Regione :

Provincia :

Provincia di Venezia

Città :

VENEZIA
Categoria :

Tipo di contratto :

Tipo di lavoro :

A tempo pieno

Esperienze :

Esperienza tra 2 e 5 anni

Data di inizio :

SETTEMBRE 2019

Lingua :

Inglese(Buono)
Descrizione dell'azienda
Save The Duck is the first 100% animal free outerwear brand. Our company act differently: we set our own speed, we respect the speed of the Planet. At Save The Duck we work together to enable business success and to meet our objectives. Our mission is to be timeless and relevant for our people: the Urban Eco-Activist of this time and planet lovers. We accompany them in every journey they want to embark on; We welcome them in our great family.
Descrizione del posto (Mansioni)
For our new store opening in Venice, we are looking for Sales Advisors English and Italian speaking.
They will be responsible for providing an excellent customer service, ensuring to clients a high-level shopping experience always achieving sales targets and KPIs of the store. The ideal profile is an Enthusiastic, Polite, Respectful person who will work as Brand Ambassador able to represent the image and to transfer the values of the brand in terms of standing, knowledges and contents.
Profilo
Passionate, planet lover, eco-activist attitude.
Strong and specific knowledges in managing a proper selling ceremony and customer service.
Very focused on results and on targets, able to work in fast and dynamic environment.
Team player with a pro-active attitude.
Previous experience in fashion retail.
Fluent in English and Italian.