IT Business Analyst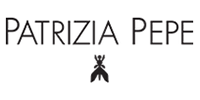 www.patriziapepe.com
Paese :

Italia

Regione :

Provincia :

Provincia di Firenze

Città :

FIRENZE
Categoria :

Tipo di contratto :

Tipo di lavoro :

A tempo pieno

Stipendio :

Negotiable

Esperienze :

Esperienza tra 2 e 5 anni

Data di inizio :

Asap

Lingua :

Inglese(Buono)
Descrizione dell'azienda
Patrizia Pepe is an Italian lifestyle brand that combines the personal style and identity of our Creative Director, Patrizia Bambi and the charismatic entrepreneurial vision of our Founder and President, Claudio Orrea. When a woman is wearing Patrizia Pepe, we all know she will always be admired for being non-conventional, feminine, sexy and with a great sense of style. This is what inspires our team to be original, creative and fully dedicated to Patrizia Pepe vision and to our customers all over the world. Our Brand values are Sensuality, Self-awareness, Irreverence, Courage. We are always looking for bright and talented people to help us create a fashionable and glamorous world of beauty to dive into.
Descrizione del posto (Mansioni)
PATRIZIA PEPE
IT BUSINESS ANALYST

Location: Florence Area_Italy
Reports to: IT Manager
Type of Contract: Permanent

Main duties:

In this role, with a combination of analytical expertise, data and system knowledge and eye for business, you should anticipate and answer critical business questions. You can have a meaningful impact by anticipating opportunities and delivering critical insights to the business.

The Role:

-To analyze the requirements of articulated functional areas by interfacing with the contact persons of the various areas and with end users;
-To identify new processes or changes to existing processes and flows;
-To manage integrations between company information systems, participating in process analysis and implementation activities in systems;
-To support in release, configuration and parameterization activities for all company information systems, helping users in their operation;
-To manage the maintenance activities in troubleshooting or implementing new requests to the suppliers;
-To ensure the application systems stability;
-To develop the tests necessary for the certification of new releases;
-To set up and edit articulated data extractions.
Profilo
The Candidate:
-Fluency in Italian (written & spoken) is essential;
-Fluency in English (written & spoken) is essential;
-Previous experience in a similar role in a retail company, e-commerce field, ERP integration is requested;
-Ability to maximise cross functional relationships to support the current and future operational requirement, and identify business opportunities;
-Familiarity in the management of the main business processes (administration, production, logistics, commercial, active/passive cycle, management control, Business Intelligence);
-Good expertise in analysis methodology and project management;
-Excellent knowledge of DB SQL Server and SQL language;
-Knowledge of the logic of Business Intelligence.
-Excellent communicator, people-person;
-Strong organisational skills.