e-Commerce Manager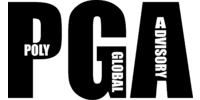 Via Bonaventura Cavalieri 8
0263470109
www.pga.one
Paese :

Italia

Regione :

Provincia :

Provincia di Milano

Città :

MILANO
Categoria :

Tipo di contratto :

Tipo di lavoro :

A tempo pieno

Esperienze :

Esperienza tra 2 e 5 anni

Lingua :

Inglese(Buono)
Descrizione dell'azienda
Poly Global Advisory is an international fashion consultancy. We provide highly strategic and creative approach to programs and ongoing projects for established and new brands. We take pride in our unique offering of integrated services, our unparalleled access to the fashion industry and excellent execution quality.

www.pga.one
Descrizione del posto (Mansioni)
The e-commerce manager is responsible for the entire online sales channel and is responsible for achieving the business objectives defined by the management.

In detail, he is responsible for:
- Study and propose commercial strategies suitable for the achievement of short, medium and long time objectives;
- Study and prepare the payment policies and after-sales services;
- Constantly monitor online sales KPIs in order to guarantee the set objectives;
- Manage the income statement of the online stores;
- Analyze and optimize the end user experience;
- Supervises editorial choices, especially those related to product data sheets and price lists;
- Implement modern and cutting-edge payment methods;
- Define suitable workflows for the correct management of the online sales channel;
- Manage and select service providers;
- Coordinate the team e. commerce.
Profilo
The candidate has extensive experience in the role of e-commerce manager for medium and large companies, preferably in the fashion sector.

The candidate has excellent knowledge of managing e.commerce platforms on both the operations and marketing side. Excellent knowledge of the main web analysis systems and of the main online sales kpis.
Contatti
Meng