Digital Marketing Manager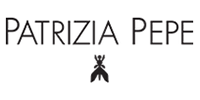 www.patriziapepe.com
Paese :

Italia

Regione :

Provincia :

Provincia di Milano

Città :

MILANO
Categoria :

Tipo di contratto :

Tipo di lavoro :

A tempo pieno

Esperienze :

Esperienza tra 5 e 10 anni

Data di inizio :

Asap

Lingua :

Inglese(Bilingue)
Descrizione dell'azienda
Patrizia Pepe is an Italian lifestyle brand that combines the personal style and identity of our Creative Director, Patrizia Bambi and the charismatic entrepreneurial vision of our Founder and President, Claudio Orrea. When a woman is wearing Patrizia Pepe, we all know she will always be admired for being non-conventional, feminine, sexy and with a great sense of style. This is what inspires our team to be original, creative and fully dedicated to Patrizia Pepe vision and to our customers all over the world.
Our Brand values are Sensuality, Self-awareness, Irreverence, Courage. We are always looking for bright and talented people to help us create a fashionable and glamorous world of beauty to dive into.
Descrizione del posto (Mansioni)
Patrizia Pepe is seeking a highly engaged, organised, and personable

DIGITAL MARKETING MANAGER

to join our new global marketing & communication team based in Milan. This exciting new role will team up with different Departments for the implementation of our global digital marketing strategy and will collaborate closely with the rest of the Marketing & Communication team to ensure synergy and alignment. This opening presents a great opportunity to bring your diverse and cross-channel digital experience to the table and make a meaningful impact in the brand multi-channel digital efforts to form and execute the most effective ways to communicate our digital strategy.

Responsibilities

-To architect and lead the execution and optimization of digital marketing campaigns

-To ensure a tactical approach and execution is measurable and structured for maximum insight potential

-To track and monitor campaign results, providing proactive check-ins when possible

-To closely partner with relevant counterparts to successfully achieve goals on Digital Commerce to strategize optimal linking and messaging strategies, Brand Advertising, Brand Social, and Email Marketing to develop full-funnel strategies and customer journeys

-To supervise the Social Media team and content writing and creation for websites, email newsletters, and blogs.

-To maintain social media channels to ensure content is not only current and accurate but also fresh, creative, informative, and appealing.

-To craft and collaborate on social media campaigns, manage a social media schedule to keep posting and content timely and consistent.

-To manage social media campaigns, including content creation and curation, audience targeting, influencer marketing campaigns and budget optimization.

-To work with the graphic design team to create email marketing content, supervising creativity for content posting and maintaining consistency of send while working within and/or improving upon current templates.

-To work with PR & Communications, CRM and other functions in strategic communications planning and aid in maintaining a functioning master communications calendar and strategy.
Profilo
· Bachelors (B.A. or B.S.) in marketing or related degree preferred
· 5-7 years of digital marketing experience.
· Direct experience with analytics tools such as Google Analytics.
· Familiarity with data and web analytics terminology and its application with the ability to build reports and summarize data in a meaningful way for the goals of the business
· Solid understanding of social media trends and how they impact brand perception and performance.
· Passion for improvement and keep track of digital knowledge and development
· Ability to work in a fast-paced, "self-starter" environment – you lead your own day-to-day and are in charge of your output and productivity
· Experience working in a team-oriented, entrepreneurial environment
. Team-player with excellent relationship-building – expect to liaise with multiple departments on a daily basis
· Strong interpersonal and communication skills with demonstrated experience meeting deadlines