Customer Advisor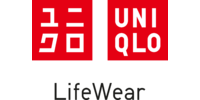 www.uniqlo.com/eu/en/home
Paese :

Italia

Regione :

Provincia :

Provincia di Milano

Città :

MILANO
Categoria :

Tipo di contratto :

Tipo di lavoro :

A tempo pieno

Esperienze :

Esperienza di meno di 2 anni

Lingua :

Inglese(Buono)
Descrizione dell'azienda
Uniqlo is a modern Japanese company that inspires the world to dress casually.

The first Uniqlo store opened in 1984 in Japan. Uniqlo now has more than 1800 stores and worldwide operations, including the U.K., China, Hong Kong, South Korea, the United States, France, Singapore, Russia, Taiwan, Malaysia, Thailand, Germany, Australia and Canada.

Part of the Fast Retailing group, Uniqlo is truly determined to achieve the goals in the group's mission statement: "Changing clothes. Changing conventional wisdom. Change the world." and to become the #1 Retail Apparel Group in the world.
Descrizione del posto (Mansioni)
We will open our first store in Milano in Fall 2019. Located in Piazza Cordusio, in the heart of the historical city and within walking distance to Piazza del Duomo, the new store will offer LifeWear for men, women, and kids over three levels.

We are currently looking for customer advisors in order to build up our team. If you would like to be part of this fast paced and exciting adventure, then we would like to hear from you! Previous experience is not required, however the desire to achieve the very best in customer service and to continuously work at the very highest level is essential!

Key Responsibilities

- Meeting and greeting all customers in a friendly manner
- Helping customers with any of their needs
- Maintaining excellent shop floor standards and cleanliness
- Providing exceptional service at the fitting rooms and tills
- Processing of deliveries, maintaining tidy stock and equipment/back of house area's
- Replenishment of stock and display changes on the shop floor
Profilo
An enthusiasm for UNIQLO brand and products
The desire to achieve the best in whatever you do
Ability to be approachable and comfortable talking to a range of customers
Excellent communication skills
Exceptional organisational and time management skills
Can follow detailed instructions and processes quickly
Can perform under pressure and operate in a fast paced environment meeting deadlines
Works proactively and independently