Cosmetics/Beauty: Country Director Italy (Croatia/Slovenia) -"Dirigente" ​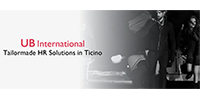 via Ginevra 5 CH-6900 Lugano
www.ubinternational.ch
Paese :

Italia

Regione :

Provincia :

Provincia di Milano

Città :

MILAN
Categoria :

Tipo di contratto :

Tipo di lavoro :

A tempo pieno

Esperienze :

Esperienza di più di 10 anni

Lingua :

Inglese(Bilingue)
Descrizione dell'azienda
We are UB International, a boutique executive search firm specialized in fashion and luxury goods.

The company was founded in 2013 by Uta Bonacker Regazzoni, who previously was Head of HR in HugoBoss, HR Director Supply Chain Ermenegildo Zegna and VP HR Guess EMEA.

Our HQ is in Lugano near Milano, with branches in Zürich/Zug and London. Our team consists of seven executive consultants, each from management backgrounds within fashion.
We operate on an international scale, working with important global fashion and luxury goods brands.
Descrizione del posto (Mansioni)
Our client is looking to enter the Italian market in 2019. Its their ambition to become Italy's preferred 'bath, body & home' brand.
We are seeking to hire a strong Country Director, with an in depth understanding of the sector in Italy, to implement an omni-channel strategy. The launch site will be Milan, our client will then open a small cluster of Milan area based, stand-alone stores before rolling the concept out to other leading cities in Italy. The retail footprint and brand awareness is already in progess of implementation supplemented with shop-in-shops in leading department stores, together with distribution through selected upscale perfumeries and travel retail locations.
This is an opportunity for a high calibre General Manager with a strong retail focus to make a significant contribution to the continued growth of this international lifestyle brand.

The Company
The company was founded in 2000, based in Amsterdam. The vision was to create a unique beauty brand that would 'enrich body and soul'.

Our client's aim is to aim transform people's daily routines into moments of indulgence through beautiful and luxurious products. They offer a collection of high quality merchandise from body and facial care to scented candles, clothing, perfumes, make-up and tea.
The collections are based on Eastern traditions, where each ancient wisdom has its own specifically selected ingredients and distinctive benefits. These are combined with innovative technologies to create a unique way of experiencing ancient Eastern rituals.
Our client further differentiates itself through its distinctive and exclusive fragrance ingredients, using the finest perfumers in the world. With nature as the source of its inspiration, the company uses natural, renewable and organic ingredients for all its products.
Now 19 years old and with a presence in 26+ markets, our client operates around 750 stores and over 2500 shop-in-shops globally and has ambitions to continue its international growth. A truly multi-channel business, the products are also distributed online, through travel retail and have a presence in over 1000 hotels and has 5 City Spas.

This is an exciting time to join the company; the business is highly successful in Europe, with leading market positions in Holland, Belgium, France, UK, Germany, The Nordics, and Iberica and has set first steps in the US, ME and Asia. The brand has ambitions to expand its store portfolio and other distribution channels as well as to enter new markets.
​
The Role
Candidates for this role will already hold a senior operational or general management position within a branded, multichannel retailer within the luxury beauty/comsetics sector. He/ she will have ideally have exposure to change management and driving growth within a highly competitive marketplace.
They should demonstrate strategic ability in terms of adapting the highly successful business formula to the Italian market context, but as this is a new market, it is critical that the person appointed demonstrates a very hands-on and highly energetic approach to operational management.
Profilo
Has to come from a senior Management Position from beauty, cosmetics/perfumes or similar.
The ability to build and motivate teams, developing and training people in order to deliver an excellent customer experience is essential.
Entrepreneurial by nature, those to be considered will still be on an upwards trajectory in their careers and our client relishes the prospect of proving themselves within a challenging business environment.

Location: Milan
Reports to: Director Retail Operations & Europe
Direct and indirect Reports: The local Italian (Croatian/Slovenian) Operational team. 6 already i place in sales (wholeslae); soon the completete legal entity and team will be built: marketing, Retail, HR etc. Strong store opening experience a must.

Key Objectives
• Works closely with the Board to define the strategy to successfully launch the business in Italy and drive its profitable growth. Execute development strategies consistently with the overall brand values and standards of the company
• Grow the retail and wholesale brand within Italy; appropriately represent our client with key retail partners and business communities, influence the site selection process to ensure the most desirable locations are identified and oversee acquisition of stores
• Lead overall performance of the standalone stores and SIS, building effective partnerships as part of their growth strategy, including efficient use of staff and ensuring an elevated customer service
• Oversee the implementation and control of the companies' standard processes - Monitor and improve store presentation in line with latest developments and innovations
• Build productive, collaborative, cross-functional relationships across the organization, in order to stimulate the sharing of best practice and to optimize supply chain processes and stock management for Italy
• Provide strong leadership to the Italian operation, build and motivate a high performing business and cultivate an environment of teamwork
• Develop and implement plans and activities to drive the growth strategy for wholesale and the B2B channel (Corporate partnerships)
• Maximize brand awareness in the market; manage the brand activation program as well as identifying and driving key PR and media partnership
The Person 
The ideal candidate will bring the following:
• Proven senior operational or general management experience; is financially savvy, has managed a P&L and built and grown a consumer brand in Italy. The ideal candidate will have international luxury beauty/cosmetics/lifestyle brand experience
• Preferably has experience in working within a matrix structure
• Consumer brand building; experience working through all aspects of developing a multi-channel brand (own stores, SIS, department store concession, wholesale and eCommerce)
• Strategic and innovative growth driver; ability to formulate new and innovative strategies for market entry, developing successful new stores, building bench strength internally, staying aware of changing consumer trends and competition
• Outstanding teamwork and stakeholder management skills; he/she will have extensive leadership experience, managing an autonomous, multi-site business unit. Exceptional interpersonal skills and a proven capability to develop and establish strong business alliances and partnerships are required
• Results-oriented leadership and execution; commercially minded and focused on financial performance, the Country Manager will help to endorse the brand vision and lead the team to execute it. Fiscally responsible and financially astute, this individual will be able to work within a lean environment. Strong business acumen is also needed
• Relationship builder; able to integrate himself/herself into our clients' and work collaboratively across multi-functional teams around the globe. He/she should be able to build credibility and strong relationships with senior management, cross-functional peers and external partners
Personal Characteristics:
• High energy; creates a positive, inclusive working environment. Builds morale, shares success, consistently strives to improve performance and is passionate about his/her business and organization
• Strong consumer focus, with demonstrable insight into market needs, both now and in the future, ensuring that the business is well positioned to capitalise on emerging trends and opportunities
• Entrepreneurial and resourceful by nature. Relishes working in a high performance environment where stretch goals are the norm, pursues his/her objectives relentlessly
• Is a brand guardian. An excellent communicator and influencer, with the ability to forge critical relationships with other directors and external agencies as required
• Real frontline leader, able to lead by example.

INTERESTED?
Qualifications are very important to us when selecting the right candidate. If you are interested in
this position and your profile matches the profile we are seeking, we're looking forward to your
application.

Person to contact: Uta Bonacker Regazzoni.
Please kindly understand that we will only respond to applications that match the job requirements.

Location: Milan/traveling Italy
Consigli
high drive, modern leader, used to working in fast moving international matrix organisation. Knows Italian Beauty/Cosmetics market like his/her left pocket.
Contatti
Uta Bonacker Regazzoni