Client Advisor - The Mall Leccio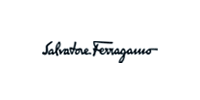 www.ferragamo.com
Paese :

Italia

Regione :

Provincia :

Provincia di Firenze

Città :

LECCIO
Categoria :

Tipo di contratto :

Tipo di lavoro :

A tempo pieno

Esperienze :

Esperienza di meno di 2 anni
Descrizione dell'azienda
Salvatore Ferragamo S.p.A. is the parent Company of the Salvatore Ferragamo Group, one of the world's leaders in the luxury industry and whose origins date back to 1927. The Group is active in the creation, production and sale of shoes, leather goods, apparel, silk products and other accessories, along with women's and men's fragrances. The Group's product offer also includes eyewear and watches, manufactured by licensees. The uniqueness and exclusivity of our creations, along with the perfect blend of style, creativity and innovation enriched by the quality and superior craftsmanship of the 'Made in Italy'​ tradition, have always been the hallmarks of the Group's products. With approximately 4,200 employees and a network of 672 mono-brand stores as of 31 December 2018, the Ferragamo Group operates in Italy and worldwide through companies that allow it to be a leader in the European, American and Asian markets
Descrizione del posto (Mansioni)
- Welcome, listen and advice every kind of customers and develop loyalty relationship with them.
- Analyze customer needs, motivations, characteristics and preferences.
- Understand the product, know current trends and inform the customer.
- Give proper attention to display and layout of the store.
- Ensure refurbishment of supplies to store warehouse and store floor, maintaining established layout.
- Actively participate to the whole managing of the store (stock,cash,display merchandising, administration…..).
Profilo
We're looking for experienced and passionate candidates with great knowledge of luxury products, good communication skills and team-orientation. The ideal candidate is a passionate person who works hard to reach standards of excellence in customer service and assist each customer with the goal of obtaining and maintaining loyalty to both the store and the brand.

Languages required: Fluent in English.
Positions available: full-time.