Brand Manager - Cosmetics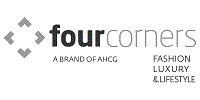 www.fourcorners.it
Paese :

Italia

Regione :

Provincia :

Provincia di Milano

Città :

MILANO
Categoria :

Tipo di contratto :

Tipo di lavoro :

A tempo pieno

Stipendio :

Offerta Gold (>60KE)

Esperienze :

Esperienza tra 5 e 10 anni
Descrizione dell'azienda
Four Corners is a recruiter specialised in search and selection of professionals and managers in the Fashion, Luxury and Lifestyle market.
Descrizione del posto (Mansioni)
Brand Manager - Cosmetics
Profilo
Four Corners
is the business line of AHCG, specialized in recruiting high profile professionals in the Fashion, Luxury and Lifestyle markets. On behalf of an important
Cosmetics
Company
, we are now looking for a:
Brand Manager - Cosmetics
The Brand Manager will be responsible for the development of the cosmetics brand in Italy, in order to increase the distribution enlargement and accelerate LDG, through dedicated trade marketing, CRM and consumer recruiting plans. Moreover, he/she will have the goal of increasing the brands awareness, MS and numbers of consumers.
MAIN TASKS:
Ensure customer growth by monitoring and promoting an appropriate implementation of tools that facilitate the Brand Identity; working closely with PR & Communication Department; creating and maintaining the network with business partners and relevant clients; negotiating sell out annual targets for Brand's distribution;
Manage efficiently the operativity by reaching the sell out and profit goals in assigned markets; working with regional Brand VPs and affiliate GMs; developing marketing and media plans, calendars, and tools; collaborating with Finance Manager, General Manager, and Regional Brand VP to set fiscal plans and efficient budgets;
Goal, budget and plan execution by ensuring strong execution of brand marketing and media plans/calendars and major launches; prioritizing key issues and allocating resources based on need; leading activities associated with new door and market launches;
Improve business processes by collaborating with Regional Brand VP to identify opportunities; evaluating competitive challenges for brand and identifying opportunities for growth and profit enhancement; conducting P&L analysis by door; identifying opportunities and risks, provides feedback to Regional Brand VP, and develops recommendations and initiatives;
Lead and develop people by providing leadership, guidance, and management to brand staff; acting with integrity; establishing high workplace operating standards and values; setting performance objectives for direct reports.
REQUIREMENTS:
University Degree – Economics, Finance or Marketing;
Minimum 8-10 years of marketing and sales experience, preferably in the luxury/cosmetics-goods industry;
Experience in P&L management;
Strong Analytical skills and international mindset;
Strategic mind plus strong hands-on operational temperament (field oriented);
Excellent organizational skills – ability to work on multiple projects;
A basic understanding of the country's economic, political, social, cultural, and business landscape;
Excellent interpersonal, communication and presentation skills;
Inspirational Leadership;
Problem solving
Location:
Milan.
Aegis guarantees equal opportunities (L. 903/77) - Aegis Srl, AUT. MIN. Prot. 26543 D. Lgs 276/03.