Assistant Store Manager – Venice (Marco Polo Airport)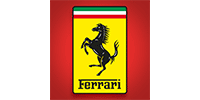 corporate.ferrari.com
Paese :

Italia

Regione :

Provincia :

Provincia di Venezia

Città :

VENEZIA MARCO POLO AIRPORT
Categoria :

Tipo di contratto :

Tipo di lavoro :

A tempo pieno

Esperienze :

Esperienza tra 2 e 5 anni
Descrizione dell'azienda
Ferrari has a most desirable track record, in Formula One, in GT production cars as well as specifically in Brand Management and Retail, with record business results and voted one of the world's the "World's most powerful brands". Above all Ferrari is an international team working with the highest level of professionalism and dedication, based on performance, meritocracy and continuous development and innovation.
Descrizione del posto (Mansioni)
For our Ferrari Store located in Marco Polo airport in Venice, we are looking to hire an Assistant Store Manager.
As Assistant Manager, you will support the qualitative and effective management of the retail store team and the highest level of customer satisfaction, along with meeting sales objectives. In detail, you will contribute to manage the point-of-sales to ensure an optimal customer and purchasing experience. Moreover, you will support the Store Manager ensuring the in-store exhibition is fully in line with the visual and commercial standards required.
You will of course be responsible for managing and motivating the sales team, ensuring continuous sales improvements. In addition, and together with the Supply Chain and head-office team in Maranello, you will analyze the business and sales performance in order to identify and implement improvements (including commercial performance, store and exhibition layout, sales staff, assortment). Last but not least, you will ensure maximum operational efficiency and no-sales activities (including repairs, cleaning).
Profilo
In order to succeed in this challenging Assistant Store Manager role, we are looking for a qualified candidate with prior experience in stores and retail management (ideally in clothing and apparel) where a qualitative, customer-centric mindset are key. You would have at least 3 year relevant experience in the role of Assistant Manager.

Separate from fluent Italian, you also master an advanced level of English (and ideally a further language, such as French, Spanish or German).

In Ferrari we can expect you to be capable of thinking analytically, client-oriented and highly structured. Your excellent communication skills will be key in order to interact, anticipate and deliver. As a team manager, you will lead by example and manage the team members. As the role will require detailed analysis of sales data and market information, your ability to work quickly and effectively plan will be key.