Assistant Store Manager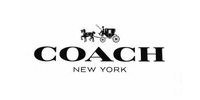 www.coach.com
Paese :

Italia

Regione :

Provincia :

Provincia di Alessandria

Città :

SERRAVALLE SCRIVIA
Categoria :

Tipo di contratto :

Tipo di lavoro :

A tempo pieno

Esperienze :

Esperienza tra 2 e 5 anni

Lingua :

Inglese(Bilingue)
Descrizione dell'azienda
Coach was founded in 1941 as a family-run workshop, and today is a leading New York design house of modern luxury accessories and lifestyle collections. We attribute the prominence of the Coach brand to the unique combination of our original American attitude and design, our heritage of fine leather goods and custom fabrics, our superior product quality, and our commitment to the customer experience.

At Coach, we bring together strong, collaborative people in a culture of mutual respect, support, accountability, and passion for the brand and product. Our goal is to offer an inspirational and modern workplace that allows for exceptional talent to thrive.
Descrizione del posto (Mansioni)
The Assistant Store Manager leads the store with their Store Manager by maximizing store productivity and profitability through teambuilding and staff development, goal attainment, and by ensuring compliance with all Coach Standards.

We are looking for an exceptional Assistant Store Manager that leads by example, sets the tone on the sales floor, and provides feedback to the store team that will result in exceeding Coach Service standards. In return you will be given the chance to lead an exceptional team and be part of a rapidly expanding modern luxury brand with the opportunity to advance your career.

Coach is an equal opportunity and affirmative action employer and we pride ourselves on hiring and developing the best people. All employment decisions (including recruitment, hiring, promotion, compensation, transfer, training, discipline and termination) are based on the applicant's or employee's qualifications as they relate to the requirements of the position under consideration. These decisions are made without regard to age, sex, sexual orientation, gender identity, genetic characteristics, race, colour, creed, religion, ethnicity, national origin, alien, citizenship, disability, marital status, military status, pregnancy, or any other legally-recognized protected basis prohibited by applicable law. Visit Coach at www.coach.com.
Profilo
The successful individual will leverage their proficiency to:
Take ownership and accountability for store and support the Store Manager;
Show leadership through role modeling Coach Service behaviors and Coach selling standards;
Demonstrate empowerment to solve customer problems and meet customers' needs;
Inspire team to meet and exceed performance standards;
Acts as advocate for the team, able to motivate others to achieve results;
Communicates effectively with store manager, peers, supervisors, and corporate partners;
Assists in developing plans to address key business issues, and utilizes plans to impact business and achieve desired results;
Able to influence others to gain support to achieve goals and complete projects;
Demonstrates effective time management skills.
The accomplished individual will possess:
Experience in a retail service environment in a position of management;
Knowledge of, and ability to use Microsoft Excel, Word, PowerPoint, and Outlook;
Ability to communicate effectively with customers and staff and manoeuvre the sales;
Ability to work flexible schedule to meet the needs of the business, including nights, weekends and Public holidays.
Essential requirements:
-fluency in English
-at least 3 years of experience in managing volume stores and teams of min 10 people
Contatti
Rossella Schipani