Area Manager Activewear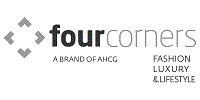 www.fourcorners.it
Paese :

Italia

Regione :

Provincia :

Provincia di Milano

Città :

MILANO
Categoria :

Tipo di contratto :

Tipo di lavoro :

A tempo pieno

Esperienze :

Esperienza tra 5 e 10 anni
Descrizione dell'azienda
Four Corners is a recruiter specialised in search and selection of professionals and managers in the Fashion, Luxury and Lifestyle market.
Descrizione del posto (Mansioni)
Area Manager Activewear
Profilo
Four Corners, recruiter specialized in search and selection of professionals and managers in the Fashion, Luxury and Lifestyle market, on behalf of an important fashion firm is looking for:
Area Manager Activewear
The Area Manager Activewear manages multibrand stores through a combination of showroom sales, financial analysis, product knowledge and communication with buying and planning teams. The position requires teamwork and relationship building both internally and externally. He/She will be responsible for all distribution agencies in the assigned area.
Mission:
Contacts assigned wholesale accounts or prospects to sell the collection. Focuses on personal sales targets, new business development, and troubleshooting on problem or key markets.
Accountabilities:
Meets personal sales targets as established, incorporating the full range of products within identified or new accounts.
Works with Sales Director for drafting the budget for each collection, analyzing potential issues in order to ensure intervention and adjustments.
Records order ensuring its conveyance to the parties involved.
Independently prepares sales reports and SWAT analyses showing the adherence degree to set KPIs.
Ensures that company sale strategies are implemented at clients' sales grounds.
Supports the Sales Directors in HQ collection presentations.
Solidifies the relationship with existing accounts, e.g. aiming at increasing the display capacity at clients side, and searches for new opportunities and accounts, in synergy with Sales Director for the handover of the negotiation of financial terms.
Qualifications and soft skills:
Minimum of 5 years' experience with a luxury/fashion goods company working with major department store accounts/multibrand stores.
Strong written and oral communication skills.
Strong organizational skills.
Solid understanding of retail math including mark-up, sell-through, OTB and gross margin.
Proficiency in Microsoft Excel functions and formulas.
Fluent English (both written and spoken) is mandatory.
Location: Milan
Aegis guarantees equal opportunities (L. 903/77) - Aegis Srl, AUT. MIN. Prot. 26543 D. Lgs 276/03