Account Executive Collection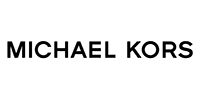 www.michaelkors.com
Paese :

Italia

Regione :

Provincia :

Provincia di Milano

Città :

MILANO
Categoria :

Tipo di contratto :

Tipo di lavoro :

A tempo pieno

Esperienze :

Esperienza tra 5 e 10 anni

Lingua :

Inglese(Bilingue)
Descrizione dell'azienda
Michael Kors is a leading American luxury lifestyle brand with an influential global presence, offering women's accessories, footwear, clothing and fragrance collections under the signature Michael Kors collection, KORS Michael Kors and MICHAEL Michael Kors labels. In addition, the company offers men's sportswear, tailored clothing, furnishings and fragrance under the Michael Kors label. Each reflects the unique point of view of designer Michael Kors: style that successfully juxtaposes tailored and glam, sexy and sporty, polished and casual, whether for day or night, weekend or work, home or destination. Created in 1981 and headquartered in New York City, the Michael Kors organization will have over 200 stores in 74 countries worldwide by the end of 2011, as well as a wholesale distribution to top department and specialty stores globally.
Descrizione del posto (Mansioni)
The Account Executive is responsible for increasing MK presence and results in the allocated region.
Profilo
JOB RESPONSIBILITIES
Major responsibilities include but are not limited to:
Sales
Aim to build the brand profile and increase volume, distribution and profit in line with the company's philosophy
Achieving budgets (bookings) for the region
Working with store buying teams to ensure Retail sales plans are achieved each week.
Maintain +3 FY forecasts broken down by season at all times. To be reviewed directly with Sales Director
In season trading: working with Dept store and online partners to maximise opportunities
Seasonal market prep and sales campaign
Department store assortments based on seasonal buy analysis
Use all information available within the company to drive efficiency and results
Weekly business updates to the Sales Director
Store visits to existing accounts. Where relevant combine with research visits to new accounts/ locations
Working with CS and Finance: checking weekly shipping and finance reports: Raising issues to stores
Ensure shipping of product is on time and cleared before the end of each season working in conjunction with CS, Finance and Logistics.
Product
Focus on maximizing sales through correct seasonal buys, and seasonal repeats where necessary
Review current by-style selling and react accordingly: both in season and to ensure correct assortments for future seasons
Review best/slow sellers in order to part-take in monthly merchandising/sales departmental conference calls
Communication and Conduct
Act as an ambassador for the company and in the interest of the business at all times
Develop strong partnerships and maintain excellent interpersonal skills with all store buying teams and Brand Managers as well as internal teams: merchandising, customer services, finance, production, retail, etc.
Planning
Monthly and seasonal meetings with retailers and planning to ensure the synchronisation of business plans: sales targets/ budgets/ seasonal vs B99 mix etc
Market Knowledge
Maintain knowledge and understanding of competitors and their strategies
Awareness of trends in the market place
Ensure feedback is received and shared regarding competitors
Order Management
Raising of orders on internal system. Sending downloads to CS.
Proactive checking to ensure booking report matches orders raised prior to market deadline
Notifying customers of cancellations. Suggesting replacement items where applicable (maintain budget)
Customer Liaison
Ensure all customers are aware of when to contact customer services (Pos/ PO queries/ deliveries)
Booking of showroom appointments and updating diary.
Maintaining seasonal account lists: buyer contact information etc
Managing customer account queries; forwarding and resolving queries with CS/Finance
Update customers with latest Press and any relevant information
Organize samples for customer press days and presentations
REQUIREMENTS
Bachelor degree
5+ years Luxury Retail/sales environment & wholesale experience
Excellent contacts to all top doors in the local market
Strong negotiating skills
Highly flexible
Team player
Proficient in Excel
Strong communication and interpersonal skills, energetic, eager to learn
Language skills : English fluent, Italian a plus