we Are Hiring a Worldwide Sales & Marketing Account Luxury Market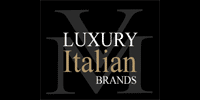 Corso Monforte 16, 20122 Milano
+390236636233
www.luxuryitalianbrands.com
Paese :

Italia

Regione :

Città :

MILANO
Categoria :

Tipo di contratto :

Tipo di lavoro :

A tempo pieno

Esperienze :

Esperienza tra 2 e 5 anni

Lingua :

Inglese(Buono)
Descrizione dell'azienda
MYRIAM VOLTERRA – THE ITALIAN BUYING OFFICE FOR FASHION & LUXURY BRANDS is located in the heart of Milan's Fashion District, next to Via Montenapoleone. Myriam Volterra has become a respected professional in the fashion industry, after 35 years experience, creating a team of skilled mediators as we deal with the trade of the top luxury brands, both Italian as well as international. Offering variation of products, specialized in ready-to-wear, bags, shoes, accessories, cosmetics and jewellery.
Descrizione del posto
Object of the position:
-Increase business opportunities by identifying companies in the "secondary" market, consolidaiting and expanding sales results in the assigned international areas.-Develop and increase customers and suppliers portfolio.
-Develop new business and new clientelle.
Profilo
SKILLS AND EXEPERIENCE REQUIRED:

- 2/3 years in export / trading or business development roles in the fashion Luxury "Secondary" Market.
- Commercial awareness and advanced business acumen
- Flexability and proactive appreach
-Quick Learner, self-motivated, cooperative in team working .
- Proficiency in English / Italian / Asian languages are appreciated
- Very skilled in IT supports and software packages

In agreement with the CEO the Account is responsible for :

-consolidating relationships with clients by providing support, information, and guidance; for researching and recommending new Purchase, Brands and categories; for recommending profit and service improvements.
- Developing supplier portfolio for product category and negotiating supply terms of sale, payment and delivery for each offer.
-Stock movement monitoring for each Vendor.
- Set up markdowns, promotions, price and offers/purchase to propose to the different client.
Consigli
Only coherent applications are considered.