Stage Intercurriculare Japan Sales Promoter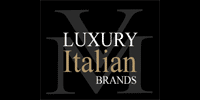 Corso Monforte 16, 20122 Milano
+390236636233
www.luxuryitalianbrands.com
Paese :

Italia

Regione :

Città :

MILANO
Categoria :

Tipo di contratto :

Tipo di lavoro :

A tempo pieno

Stipendio :

This is a non-paid intercurriculare internship

Esperienze :

Studente

Lingua :

Giapponese(Bilingue)
Descrizione dell'azienda
MYRIAM VOLTERRA – THE ITALIAN BUYING OFFICE FOR FASHION & LUXURY BRANDS is located in the heart of Milan's Fashion District, next to Via Montenapoleone. Myriam Volterra has become a respected professional in the fashion industry, after 35 years experience, creating a team of skilled mediators as we deal with the trade of the top luxury brands, both Italian as well as international. Offering variation of products, specialized in ready-to-wear, bags, shoes, accessories, cosmetics and jewellery.
Descrizione del posto
Myriam Volterra Luxury Buying Office Internship - Stage Intercurriculare

Myriam Volterra Luxury Buying Office is an agency specialising in distributing and trading luxury goods.

We deal with the Top Luxury brands to clients worldwide.
We are a B2B operation assisting worldwide clients to purchase and receive luxury goods.

We are currently looking for Japanese students for an internship opportunity to seek out B2B clients in the Japanese market.

We are currently looking for students who have studied in Fashion Marketing / Management and International Trading.

Speak fluent English and Japanese
This is a non-paid intercurriculare internship
Profilo
To provide general administrative and functional support to the area the intern is assigned to.
Depending on the area assigned, this could include :
Researching new potential clients using all potential platforms.

Creation of Catalogues and other related projects.

Follow up client requests according to languages spoken.
This includes, reporting all client's enquires to the team manager, managing their order from sending offers, receiving selections, checking order status and payment status.

Assist in creating a marketing and communicational strategy to promote the buying office in the languages spoken, on the platforms of the languages spoken.

Cooperating with all team embers in the office on day to day back office tasks.

Qualifications/ Skills:
Successful studies in Business Management, majoring in business administration or marketing

Proficient with Microsoft Office, Excel, Power Point

Aesthetical sensibility and passion for fashion

Strong analytical skills and detail oriented

Good in English written and spoken

Ability to work under pressure and in a fast paced environment

Teamwork and good relational skills

Available to work 25 – 35 hours per week during internship.