Luxury Brand Store Designer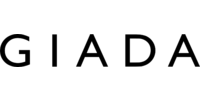 FLOOR 2, VIA SANT' ANDREA 23, 20121 MILANO.
00390280501916
www.giada.com/
Paese :

Cina

Regione :

Guangdong

Dipartimento :

Shenzhen

Città :

SHENZHEN
Categoria :

Tipo di contratto :

Tipo di lavoro :

A tempo pieno

Stipendio :

To be discussed

La tua esperienza :

Esperienza di meno di 2 anni

Lingua :

Inglese(Bilingue)
Descrizione dell'azienda
GIADA is an Italian luxury brand founded by Rosanna Daolio in Milan in 2001. It promotes timeless modernity imbued with a sense of Italian artistry and flair.

GIADA tapped minimalist Gabriele Colangelo as creative director since January 2015. The brand is based on an idea of elegant refinement that conveys a feeling of harmony and sensuality via pure cuts, precious materials and a distinctive color palette. GIADA stands for timeless, painstakingly edited designs in a progressive mix of black, white and subtle neutrals. The expansive choice of natural fibers – fur, cashmere, silk – is a defining trait of the brand's ethos. The GIADA approach to style is quintessentially Italian.

Sensitive to authentic quality, independent women with a firm grasp on their own lives and their own appearance are the audience GIADA speaks to. Simple yet bold choices reflect their thoughtful perspective on fashion and lifestyle.
Descrizione del posto
Specialty shop planning: Update the specialty shops, compile image execution manual and stay tuned with market trends, including interior design, new material and consumers' psychology.

Specialty shop design: Communicate with suppliers regarding the decoration plan. Be responsible for the blueprint of the specialty shop layout and the budget list.

Construction monitor: Implement the specialty shop design and decoration. And be able to verify the outcome and offer improvement suggestion.
Profilo
For more information about brand profile, please visit www.giada.com
Consigli
Bachelors or Master's degree from Top U.S. or European institutes with Architecture or Interior Design major.
Be creative, career-minded and communicative.
Be proficient in Photoshop, 3DMAX, AutoCAD and relevant designing software.- Portfolio must exhibit training in space planning, color and material coordination and basic design theory.
Strong ability to originate concepts and put them into practice.
2-3 years' working experience in world-class architecture or interior design companies is preferred.
Contatti
Ms Polly Shuli Ji