IT/e - Commerce Developper - Gest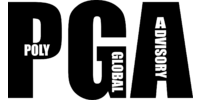 Via Bonaventura Cavalieri 8
0263470109
www.pga.one
Paese :

Italia

Regione :

Provincia :

Provincia di Milano

Città :

MILANO
Categoria :

Tipo di contratto :

Tipo di lavoro :

A tempo pieno

Esperienze :

Esperienza di meno di 2 anni

Data di inizio :

ASAP. July 2018

Lingua :

Inglese(Buono)
Descrizione dell'azienda
Poly Global Advisory is an international fashion consultancy. We provide highly strategic and creative approach to programs and ongoing projects for established and new brands. We take pride in our unique offering of integrated services, our unparalleled access to the fashion industry and excellent execution quality.

www.pga.one
Descrizione del posto
*Assist the general direction for the restructure of internal web and online plugin systems. (mostly based on wordpress)
*Develop further IT solutions for offline practises in Fashion.
*Management and improvement of our clients' e-commerce activities.
*Development new IT solutions for smart phone devices.
etc..
Profilo
Advanced PHP, html and css , familiar with Wordpress, know both front end and back end website development. Eager to learn new techniques. Knowledge on how to develop iOS App will be preference.
Contatti
Meng JI