Giada PR Manager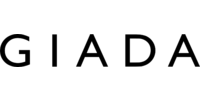 FLOOR 2, VIA SANT' ANDREA 23, 20121 MILANO.
00390280501916
www.giada.com/
Paese :

Italia

Regione :

Città :

MILAN
Categoria :

Tipo di contratto :

Tipo di lavoro :

A tempo pieno

Esperienze :

Esperienza tra 2 e 5 anni
Descrizione dell'azienda
Founded by Rosanna Daolio in Milan, GIADA is an Italian brand that specializes in womenswear and accessories. Cabriele Colangelo has been the creative director since 2015.

GIADA's modernistic aesthetics is demonstrated by its blend of elegance, minimalism and femininity. GIADA's color philosophy extends the neutral colors of black, white and grey to a whole new level through meticulous designs. The brand has always been pursuing exquisite tailoring, subtle color patterns, natural fabrics and time-honored Italian craftsmanship.

GIADA designs for elite women in various fields including politics, finance and art industry. It represents understated luxury for modern women who cherish the best quality and taste.

GIADA's global flagship locates at Via Montenapoleone NO.15, the heart of Milan's luxury center. The store was designed by renowned architect Claudio Silvestrin, who's known as the master of minimalism. GIADA has worked with world's top artists and creative teams as well as cooperative partners including window display designers, fashion campaign creative directors, photographers and supermodels.
Descrizione del posto
Objective
- Objective Raising brand visibility season by season, increase the quantity and quality of editorials.
- Improve relations with key stylists and editors.
- Assure a constant showroom flow. Make sure that GIADA delivers its corporate messages constantly and consistently on multiple channels.
- Make sure that on every channel the quality of communication respect the GIADA standards.

Job description•
- Daily push for brand image & product editorials.
- Showroom and press sample collections flow coordination (management of the collection).
- Social media coordination.
- Website coordination.
- Media editorials monitor.
Profilo
For more information about brand profile, please visit www.giada.com
Consigli
Specific Needs
- Master Degree from top U.S. or European university, Public Relations Management, Communication or Journalism majors are preferred.
- PR or press media related intern or working experience is preferred..
- Passion for public relations and brand management in luxury fashion industry.
- Goal-driven and detail-oriented. Able to work under pressure and has a strong sense of responsibility.
- A strong negotiator, resourceful coordinator and efficient budget-manager.
- Skillful user of Microsoft office suite and Adobe applications.
Contatti
Ms Xiaoting Li