Export Area Manager – Textile And Furniture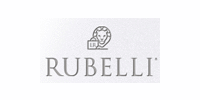 Via della Pila n. 47 30175 Venezia
0412584515
www.rubelli.com
Paese :

Italia

Regione :

Provincia :

Provincia di Venezia

Città :

VENEZIA
Categoria :

Tipo di contratto :

Tipo di lavoro :

A tempo pieno

Esperienze :

Esperienza tra 5 e 10 anni

Lingua :

Inglese(Buono)
Descrizione dell'azienda
Rubelli, azienda storica veneziana, crea, produce e commercializza prodotti per arredamento, in particolare tessuti per uso sia residenziale che contract.

Il Gruppo Rubelli comprende, oltre a Rubelli Venezia e Rubelli Casa, anche Dominique Kieffer by Rubelli e Donghia, nonché la licenza Armani Casa Exclusive Textiles by Rubelli.

Rubelli è presente a Milano, Roma, Parigi, Londra,Dubai e in numerose città americane con i suoi showroom e i suoi distributori in circa 80 paesi.

Rubelli decora case private, hotel internazionali, teatri internazionali, ambasciate, palazzi, castelli e musei come ad esempio il teatro La Fenice, Palazzo del Doge e Palazzo Reale a Venezia, La Scala e Palazzo Reale a Milano, Il Teatro Bolshoi a Mosca e Albertina Museum a Vienna.
Descrizione del posto
Rubelli is looking for an active and dynamic person with a great determination to develop Sales and Brand Awareness in all dedicated markets: Europe, Middle East, Far East and USA.

Key responsibilities and accountabilities:

- Identifying new clients, agents, importers, distributors and business opportunities through literary publications, word of mouth and contacts within the industry as well as managing and developing a relationship with clients,

- Showing collections and ensuring that clients are kept up to date with marketing materials; organizing marketing events and thus raising awareness of the textile and furniture products, taking part to key exhibitions and fairs,

- Timely handling all pending enquiries, in coordination with the customer service, in order to translate them into concrete sales and to raise the target sales for all markets yearly assigned,

- Informing and educating the client in all surrounding aspects of the product to ensure a full understanding of the Rubelli Group and all its brands. Train and evaluate partners selling skills,

- Making sure to visit all important Key Accounts at least once a year,

- Evaluating of existing and emerging markets, interpretation of markets evolution and of patterns of buying behaviors from different types of clients, monitoring competitors' positioning and performances in order to identify success factors and respective application to marketing/sales strategies with focus on new business opportunities,

- Preparing frequent travel reports for the Sales Direction, setting out sales and clients developments as well as any marketing, product and customer service issue, as well as any other reporting activity that should be required/necessary, with a special focus on the industry's trends and suggesting the adequate solutions,

- Keeping coordinated and sharing information with all related functions in Rubelli and Donghia (marketing, customer service, production).
Profilo
- Bachelor's Degree in Management/International Business or other related field,
- Excellent level of English and Italian language, both verbal and written. A second language is considered a plus,
- A strong background in the textile or furniture industry is a must,
- 8 years of international sales experience minimum,
- Proactive approach and exceeding goals,
- Strong leadership, communication and negotiation skills.
Contatti
Michela Coraini