e - Commerce And Digital Marketing Manager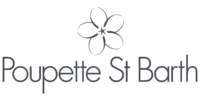 VIA STATUTO, MILANO
+761902489
https://www.poupettestbarth.com/
Paese :

Italia

Regione :

Provincia :

Provincia di Milano

Città :

MILAN VIA STATUTO
Categoria :

Tipo di contratto :

Tipo di lavoro :

A tempo pieno

Stipendio :

Offerta Gold (>60KE)

Esperienze :

Esperienza tra 5 e 10 anni

Data di inizio :

Asap

Lingua :

Inglese(Bilingue)
Descrizione dell'azienda
Founded in 1995, Poupette St Barth is a French fashion brand leader in the Resort Wear and Beach wear industry. Poupette St Barth is worldwide famous, with its original flagships in Gustavia, St-Tropez and Cannes. The brand is also internationally present via luxury specialty retailers like Saks Fifth Avenue, Intermix and Revolve Clothing followed in the USA, Europe and Asia. Creativity is the heartbeat of the brand, and it starts with talent and intellectual curiosity.
Descrizione del posto
We are looking for an E-commerce and Digital Marketing Manager based in Milan (Italy) with minimum 5 years' experiences.

Our rapidly expanding fashion business online needs a creative and innovative E-commerce and Digital Marketing Manager to join our team. We need someone with extensive experience in launching and building a premium e-reputation and business online.

The ideal candidate will be responsible for developing and implementing integrated E-Commerce campaigns in line with business objective, understand digital marketing that could coop with brand team, digital and media manager elevate brand image as well as drive conversions

Expert in direct to consumer e-commerce marketing and understand how to scale demand generation in a multi-channel world where data-driven insights are essential catalysts to growth. In this role, you will own our global e-commerce marketing strategy and manage all elements of the online customer journey to maximize conversion to sale across our product range.

Main Responsibilities :
- Initiate brand ecommerce strategy to drive ecommerce business including customer acquisition strategy, product launch campaign, promotion campaign, E-channel analysis, and E-marketing /CRM strategy.
- Implement and test e-commerce initiatives to drive increase conversion and retention rates
- Help drive and improve marketing initiatives to support growth and customer retention, including email, SEO, SEM, paid search, display, email marketing, mobile, and analytics
- Develop e-marketing strategies with the support of marketing team including e-commerce campaign planning, digital media and social media campaign, and optimize keyword plans in order to build up brand awareness and drive traffic on ecommerce business.
- Ensure excellent daily operation of e-commerce business activities including official website. And work closely with logistic center, warehouse, and other internal functions.
- Continuously support in platform technical maintenance and implementation, responsible for regular testing, website content updating, etc.
- Manage procedures for e-commerce with the e-commerce team
- Reporting and Sales analysis, product assortment and online stock management, optimization and recommendation
- Work closely with internal departments to drive production, brand awareness, traffic and sales

The E-commerce Manager reports to the Sales Administration and oversees all website and e-commerce functions for the brand. In this role, the Online Sales Manager will effectively manage time and deadlines to ensure that the critical path from product photo shoot to merchandising, sales, promotions, customer service and analysis is maintained.

You benefit from an experience of at least 5 years in a similar position as Head of Ecommerce & Digital Marketing manager in an environment linked to fashion. You demonstrate unwavering optimism to address problematic situations. Finally, you are passionate about fashion, digital and willing to work in a start-up company.
Profilo
-Good at data analysis
-High standard of computer literacy
-Ability to offer qualitative and quantitative rationale for ROI
-Fashion awareness
-Excellent creative and strategic thinking skills
-Good planning, implementation, presentation and negotiation skills
-Good networking, influencing, and communication skills
-Team player
Consigli
-Must have a Bachelor's degree or equivalent experience
-Google Adwords
-Google Analytics
-Shopify CMS
-Facebook Ads Manager
-Mailchimp
-Adobe Photoshop
-HTML / CSS programing would be a plus
Contatti
Sebastien Coste